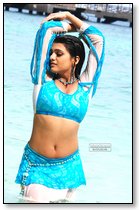 http://idlebrain.com/movie/photogallery/tashukaushik3/index.html
http://www.ragalahari.com/starzone/tashukaushik4.aspx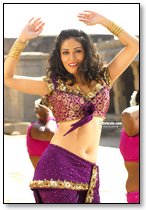 Pix are a bit overexposed. But, there are a few good ones.
http://idlebrain.com/movie/photogallery/sada8/index.html
Idlebrain is good, but the image sizes are smaller than the ones at Ragalahari, which is our favourite hunting spot for that particular reason. But, these gems are not available at the latter site, which is unfortunate.
There is a lot the two ladies above can teach the misguided, unfortunate souls featured below. About 500 shots taken and just a few hit the target, like the one below. Begs the question, if you can't show, why are you in"show"biz?
http://www.ragalahari.com/actress/sidhie4/default4.aspx
Different model, same stinginess.
http://www.ragalahari.com/freshface/starzone/sophiya1.aspx
Blogged with Flock